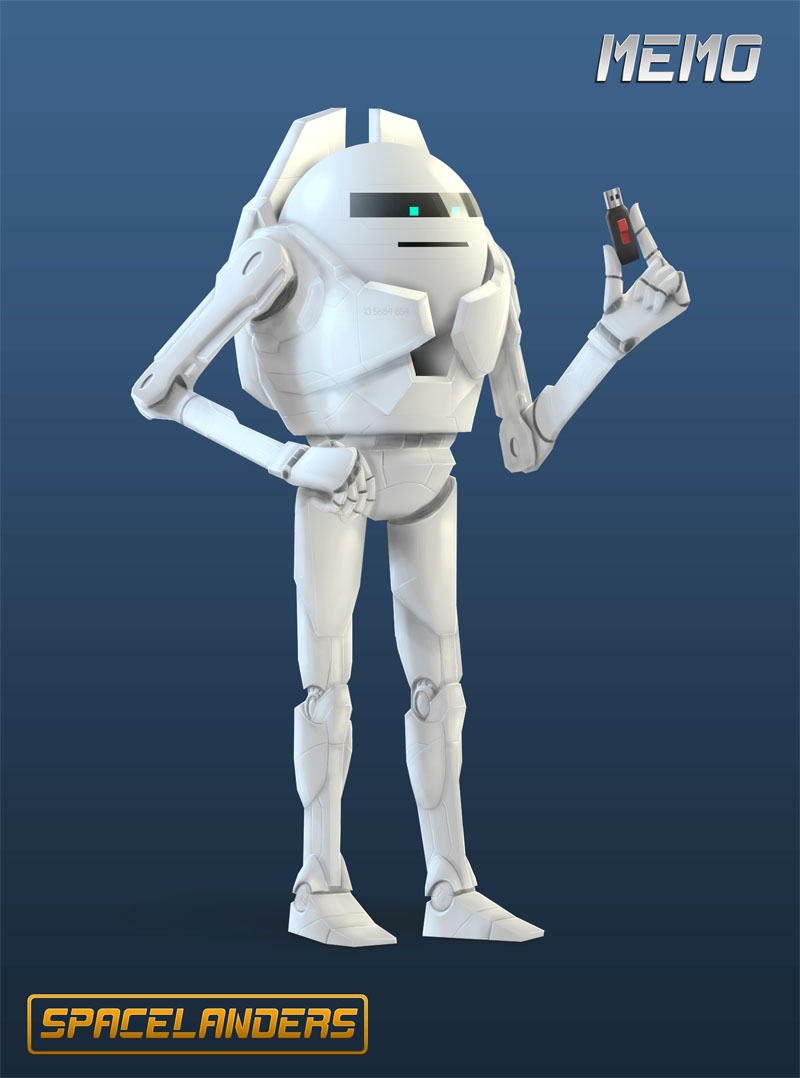 Memo is part of the series of memoriels. This is an assistant that remembers everything his owner decides … or not.
It can record videos, take pictures, scan documents, scan an object or an entire room or take a movie in 3D from everything happening around him. Its mission, except keeping informations, is to quickly find them but especially cross check and compare them. He excels in this function.
It is also rather resourceful and naive. He does not hesitate to try something despite the risks.
Note : Additional informations about Memo, hi-res image and line art of the concept design are available for contributors on Patreon and Tipeee.